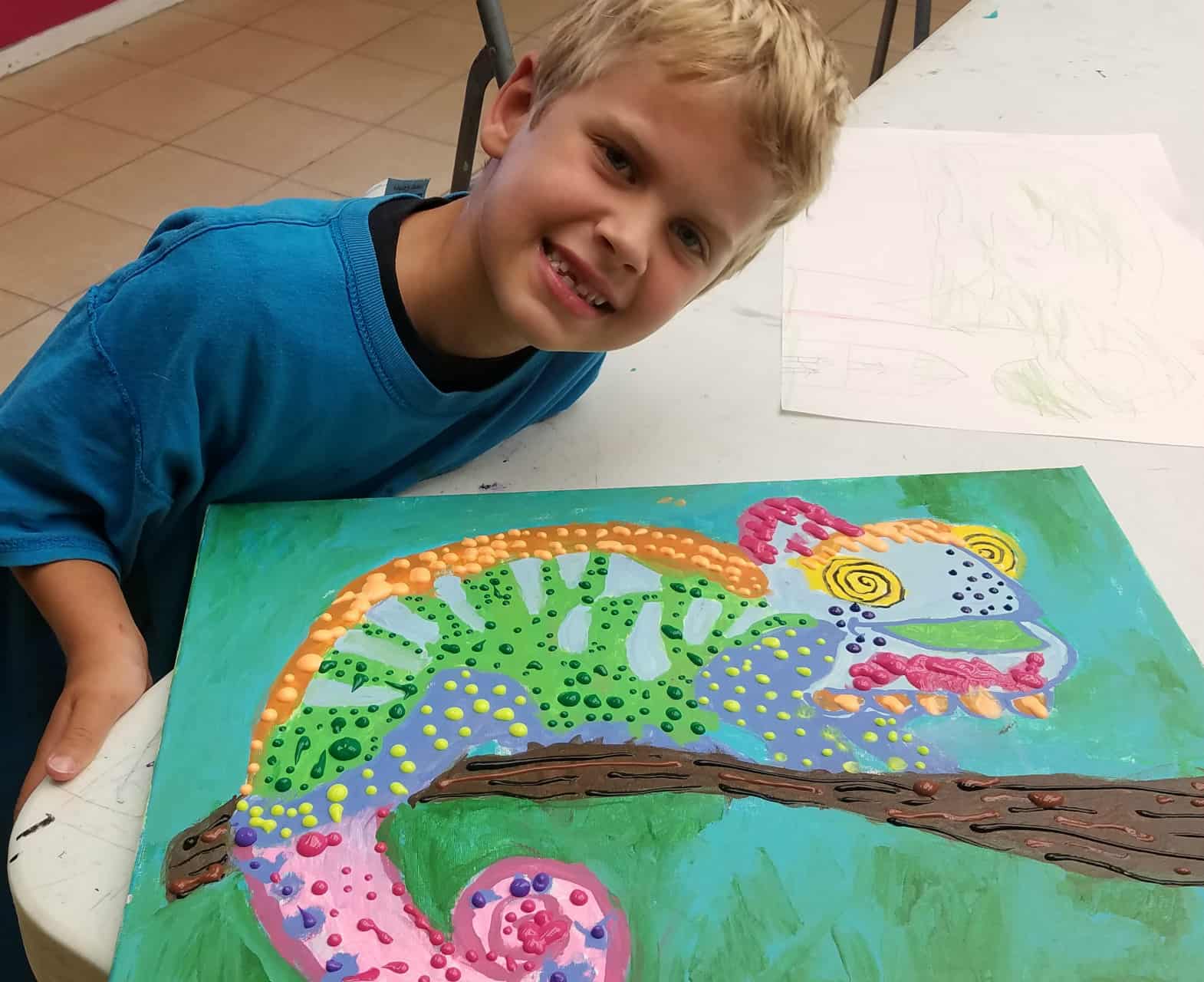 We host summer workshops and special events outside of our normal nine-month curriculum to further your child's skills while also having fun! We encourage your children, our students, to participate in order to learn more about their passion, challenge themselves, and grow. 
Choose a location to view your local workshop and special events schedule.
Creative and expressive mixed-media drawings! Students will learn how to create and work from their own photo montage
Anthropomorphic Portraits in Clay
Anthropomorphic is giving human qualities to non-human things. A great example of an anthropomorphic animal is Paddington Bear! Students will be working with clay to create an anthropomorphic portrait!
Art History: Canvas Painting & Clay
Learn about a Famous Artist and paint as they did! Create an object from your painting out of clay!
Balsa Wood Carving, Painting, and Block Printing
Learn to draw like a pro with an ebony pencil! No experience necessary.
Learn how to use different types of Charcoal Mediums while learning the skill of drawing from still life!
Classic Cars! Opaque Water Colors
Students will learn to work with opaque watercolor, creating a beautiful painting!
Students will create a clay animal mask.
Clay Asian Teapots: Design & Glaze
Every student will get their own teapot to design and glaze!
Adorable clay keepsakes made by your child!
Students will get to design various projects out of clay!! Experience clay hand building at its best!
Clay Pots & Bowls: Coils & Slabs
Clay hand building projects that all will enjoy!
Colorful Chameleons – Painting on Canvas
Students will be painting beautifully colored chameleons on canvas!
Sea Turtle paintings on canvas.
Paint your adorable creature on canvas using acrylic paints and more!
Famous Artists: Canvas Painting & Clay
Recreate a famous piece of art!
Students will make a complete meal of their favorite foods from clay!
GIANT Pastel and Glue Art
Students will learn to draw with glue and "Paint" with chalk pastel!
Impressionist Self Portraits on Canvas
Create an impressionist self-portrait in acrylics!
Lighthouses – Painting on Canvas
Students will learn to draw, then paint their beautiful lighthouse on canvas!
Painting a Still Life on Canvas
Students will learn how to work from a still life. They will draw, then transfer to canvas, and finish in acrylics!
Painting for Young Artists
Young artists will work with various mediums to create beautiful paintings during the week.
Painting Jungle Animals on Silk!
Brand new workshop added to our summer schedule! Results should be amazing!
Students will learn how to draw their portraits and complete the project using beautiful pastels!
Plaster Mask Making with YOUR Face!
Create your own mask by making a plaster mold of your face! This is an experience you will always remember! Design and decorate your mask. Parents are welcome to sign up with their kids!
Printmaking Extravaganza!
Students will learn various forms of printmaking while creating beautiful prints to take home!
Students will learn how to use the scratchboard tool and create a beautiful piece of art!
Students will create beautiful stain glass designs during this workshop!
Young artists learn to use watercolors, tempera, watercolor pencils, and more!
Van Gogh Sunflowers: Painting on Canvas
Students will learn about Van Gogh, and create their version of "Sunflowers", as they draw and paint from still life.
Watercolors, Pastels, and Glue
Students will have so much fun creating art using watercolors, pastels, and glue!
Watercolors: Painting a Landscape
Begin with a drawing and end with a beautiful watercolor painting! No experience necessary.